London photographer specialising in architectural, interior, real estate, property, cityscape, urban, modern design, travel, night photography, provides photography services, images for corporate, editorial , advertising market in London, UK.​

How we portray ourselves and how others perceive us will probably lead us to a contemplation on strengthening and changing aspects of our nature. On that basis, it is quite intriguing to see how we can relate with the city reflections seen in this photography series. The purpose of architectural design is not just all about its physical appearance, but it is also about its relationship with the surrounding environment. As a photographer, I find that a city like London has given me an opportunity to explore its unique photographic features combined with my interpretation of city life.
Powered by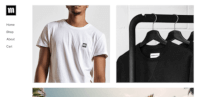 Create your own unique website with customizable templates.