London photographer specialising in architectural, interior, real estate, property, cityscape, urban, modern design, travel, night photography, provides photography services, images for corporate, editorial , advertising market in London, UK.​
This is another favourite subject of mine. I love the intensity of the atmosphere and drama created when photographing streaming lights in the city. In a metropolis like London you are hardly short of traffic, so it is not uncommon for a photographer to have a try at shooting urban streaming lights. I can never get tired of them, as I really love the colour explosion and vibrant atmosphere created by those lights.
Powered by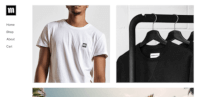 Create your own unique website with customizable templates.