London photographer specialising in architectural, interior, real estate, property, cityscape, urban, modern design, travel, night photography, provides photography services, images for corporate, editorial , advertising market in London, UK.​
Although I also enjoy day time photos, night time cityscape photography is what I really enjoy the most. I am happy shooting the colours of the night, even under the weather conditions of the winter. In fact, it is during winter when the most outstanding colours appear in the sky. A modern city like London really comes to life at night. It is not surprising to see photographers venturing into the streets of London carrying a tripod and trying to capture that magic only seen at night.
Powered by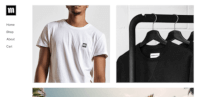 Create your own unique website with customizable templates.